Mission Superwash Location
CLEANING UP THE MISSION/KELOWNA ONE VEHICLE AT A TIME
Mission Superwash tackles grime 24/7, starting in the Mission, Kelowna!
Our Mission location, conveniently situated on Lakeshore Road, offers quick and easy access to the cleanest clean your car has ever seen! Because if your car's not Superwash clean, is it even clean at all?
It is our mission to clean up the Mission, one vehicle at a time. And we're doing it by offering the ultimate in state-of-the-art, automatic/touchless car wash facilities to you, and your car, 7 days a week, at unbeatable prices.
Prefer to have control over your car, and your clean, at all times? Our four self-serve car cleaning bays offer all the same cleaning power and potential as the automatic option, but giving you the reins (or the gears, as the case may be!), 24/7.
Either way, whether you choose to use our automatic facilities or the self-serve car wash options, all of our equipment and products are considered industry-leaders – unmatched for cleaning power and performance.
Plus, did you know that our Mission location also offers a state-of-the-art, pupproved dog wash facility right on site! That's right – you can clean your car, and your dog, all at the same time. Because we all know the havoc a dirty dog can wreak on your freshly cleaned car interior!
Try out our Mission Superwash facility today – if your car could speak it would thank you!
Advantages of Choosing Mission Superwash Car Wash
⇨ Mission Superwash is conveniently located for a quick, easy, cost-effective, drive-in drive-out car cleaning experience.
⇨ All our car cleaning options and bays offer the absolute best in professional equipment and cleaning products to ensure your car leaves our premises sparkling clean. We call it the Mission Superwash Magic Touch.
⇨ Mission Superwash Automatic car wash options include 4 levels of powerful clean, designed to match both your budget and your time constraints. All 4 offer a spectacular sparkle and shine at prices that can't be beat.
⇨ Don't miss out on our Mission Superwash location's dog wash facility. Because a clean dog means you'll have a clean car for a hot second longer!
⇨ Mission Superwash location offers 24/7 car cleaning options… because grime never sleeps.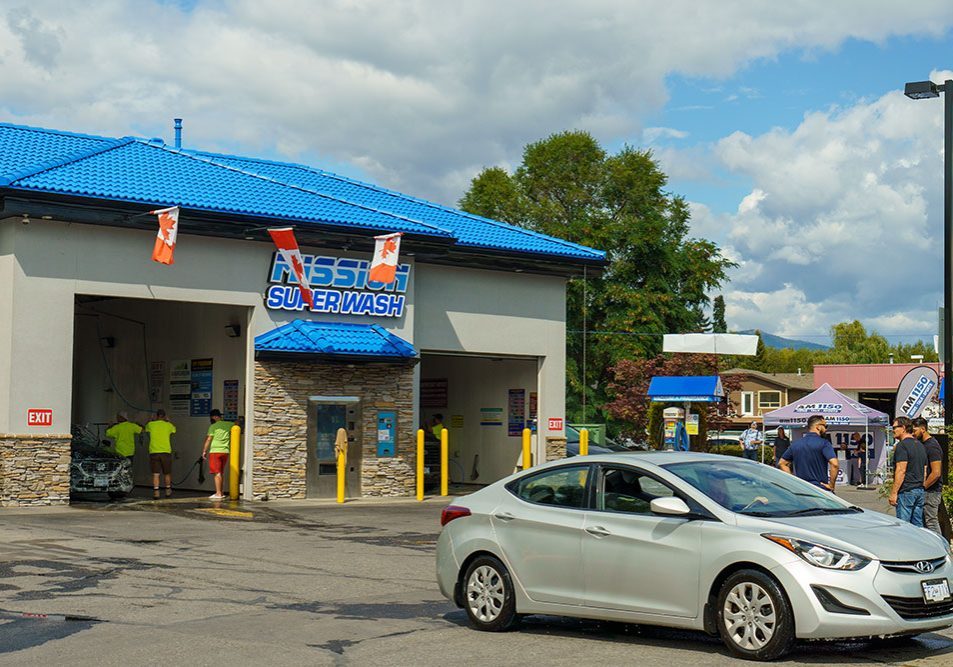 Touchless Car Wash Mission
Mission Superwash Location & Contact Information
⇨ Address: 3960 Lakeshore Road, Kelowna BC, V1W 1V5
⇨ Phone: (250) 764-7847
Mission Superwash Access Hours
⇨ Automatic Car Wash Facilities: 4 Bays open 7 days a week, 7am to 8pm
⇨ Self-Serve Car Wash Facilities – 24/7: 3 Bays open 7 days a week, 24 hours a day!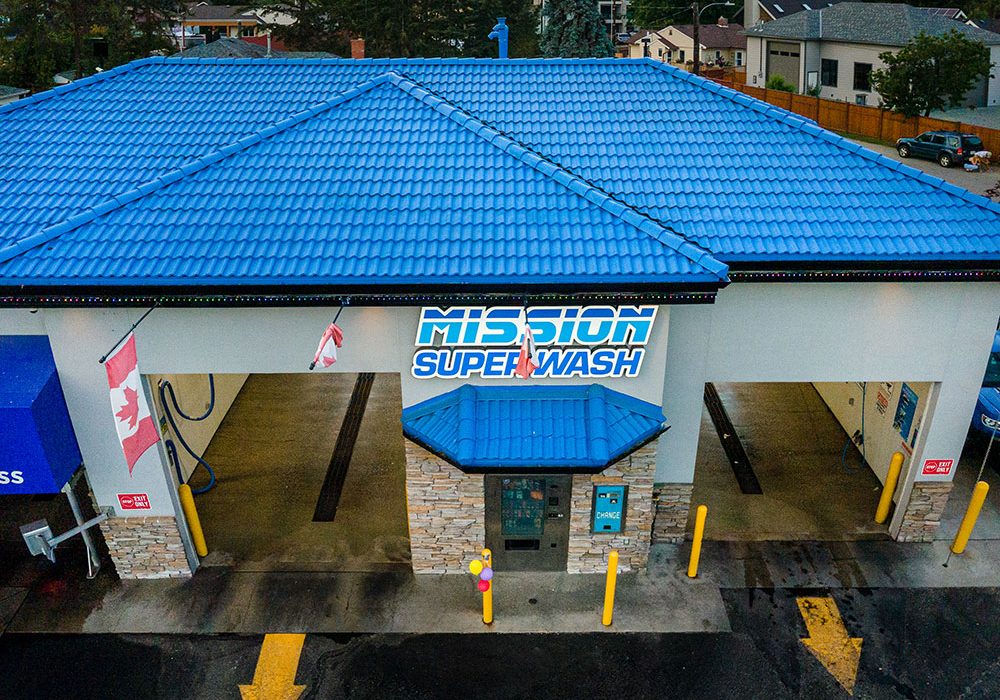 SuperWash by name, Super Wash by nature.
Want To Prepay For Your Wash?